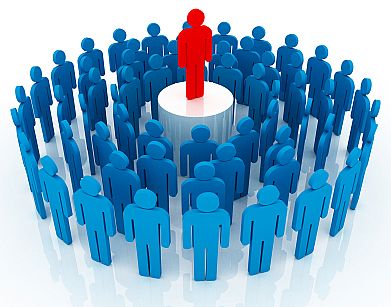 Branding is an important component in the success of any business, but it is important to remember that branding isn't just for companies but for individuals as well! A brand defines the way potential customers, buyers, etc. perceive you. If your brand is managed properly you will find yourself and/or your company with many more opportunities. Building a solid reputation takes time and long-term strategies that require work and perseverance.
Here are 4 basic steps you can take to build your personal brand:
1. Define Who You Are
You have a large amount of control over the way in which people perceive you; you will want to firstly define what your current perception is. Then you will want to take a look at your abilities, experience and expertise. What do you have to offer? What makes you different? How would other people describe you? Making adjustments to all aspects of your both personally and professionally will help to determine the direction your brand takes.
2. Google Yourself
This is important! How many times have you googled a co-worker, potential employee/employer or even a crush? Take a few minutes to search your name and find out what appears; blog posts, social pages, twitter mentions, etc. are all going to combine to shape a strangers perception of you. Gaining this information will allow you to get a perception of you according to Google as well as plan ahead for what others might perceive you to be. Make changes where necessary and check back with Google as often as you'd like!
3. Choose  A Portfolio
There are several ways to showcase your skills and expertise, blog, Linkedin Profile, About.Me, etc. but it is important that you choose the right way! Consider your line of work or what you are trying to represent and choose your media based on the features that would most benefit your brand!
4. Provide Value
If you provide value, people will want to follow you. It is as simple and as complicated as that! The tricky part about providing value, is that everyone finds value in different things! Again, consider what you are trying to represent and what you want to accomplish with your brand, then consider your audience. Once you have narrowed down and audience it should be much easier to determine what that audience will find valuable to them!
Tags: branding, self employed, social media